Best Concert Venues in St. Louis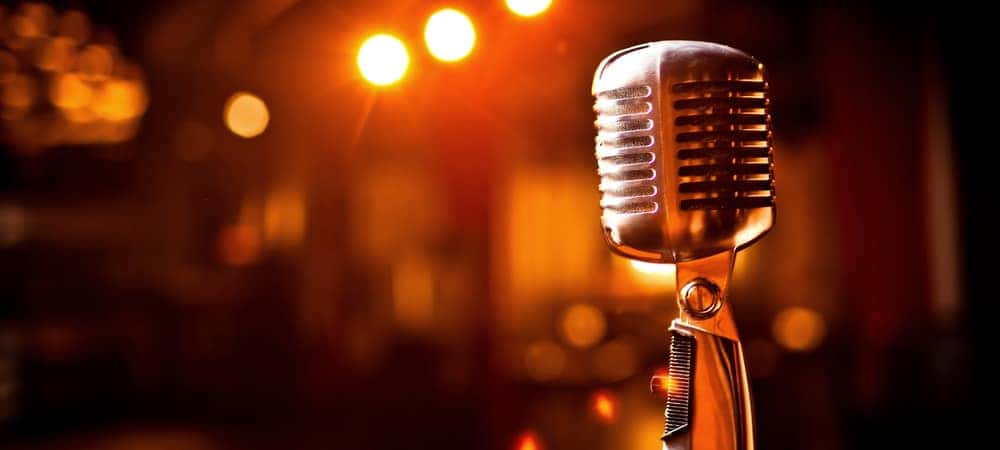 St. Louis' music scene is as iconic as sights like the Gateway Arch. If you're in the mood for live music, be it rock, country, or classical, you're guaranteed one of the best seats in the house at any of the following theaters and halls. Auffenberg Volkswagen is a trusted Volkswagen dealership near East St. Louis, as well as a team of locals. Check out our picks for some of the best concert venues in St. Louis!
The Fox Theatre
The Fox Theatre, or "Fabulous Fox," was built in 1929 by William Fox as a showcase for the Fox Film Corporation's many films. Nowadays, it's one of the most versatile and well-known performing arts centers in the country, hosting performers and events like 2Cellos, Beautiful: The Carole King Musical, and The Piano Guys.
Location: 527 N. Grand Blvd
Delmar Hall
Compared to other St. Louis music venues and concert halls, Delmar Hall is a new — but exciting — addition to the scene. Situated next door to The Pageant, Delmar Hall seats 750 and hosts rock, country, folk, and R&B acts. Upcoming shows include Pinegrove, Arkells, and the Liston Brothers.
Location: 6133 Delmar Blvd
The Pageant
Named after the long-demolished Pageant Theatre, The Pageant first opened its doors in 2000. Excellent acoustics is one of its highlights, along with a seating arrangement that puts you within 70 feet of the stage no matter where you're seated. Like Delmar Hall, it hosts a variety of acts, including Celebration Day: A Tribute to Led Zeppelin, Jeff Tweedy, and Marsha Ambrosius.
Location: 6161 Delmar Blvd
Powell Hall
Powell Hall is the home of the St. Louis Symphony. Stéphane Denève has just begun his first season as the 13th Music Director of the SLSO with a tour-de-force of Sergei Prokofiev's works, including Alexander Nevsky. Upcoming orchestra concerts include Mahler's Ninth, Brahms' German Requiem, and Beethoven's Violin Concerto.
Location: 718 N. Grand Blvd.
Stifel Theatre
Stifel Theatre was founded as the Kiel Opera House in 1934 in honor of Mayor Henry Kiel. Its 3,100-capacity draws in crowds from Madison to Caseyville. Upcoming events include Jo Koy: Break the Mold Tour, The Sophisticated Soul Tour, and Disney's DCappella. When you purchase tickets, you can buy for groups or choose specific loge boxes for an unforgettable experience.
Location: 1400 Market St.
Get More Local Info from Auffenberg Volkswagen!
Whether you're looking for live music in St. Louis or free things to do, Auffenberg Volkswagen has a few suggestions. Be sure to check out our list of things to do this spring in O'Fallon and great restaurants to try in Edwardsville and Fairview Heights!
More Around Shiloh
Contact Us Are you looking for something new and exciting to do this summer in or around St. Louis? Not looking to spend an arm and a leg? We're here to help. Check out our top suggestions for things to do in St. Louis and enjoy family time without killing off your budget in the…

St. Louis' music scene is as iconic as sights like the Gateway Arch. If you're in the mood for live music, be it rock, country, or classical, you're guaranteed one of the best seats in the house at any of the following theaters and halls. Auffenberg Volkswagen is a trusted Volkswagen dealership near East St. Louis, as well…

Springtime can bring a special kind of beauty to the O'Fallon area. Welcome the return of greenery and the promise of warmer weather by planning a visit to one of these O'Fallon area points of interest. Read on to find our top pick for spring things to do in O'Fallon. Contact Us Two Rivers Wildlife…