Volkswagen Tiguan Accessories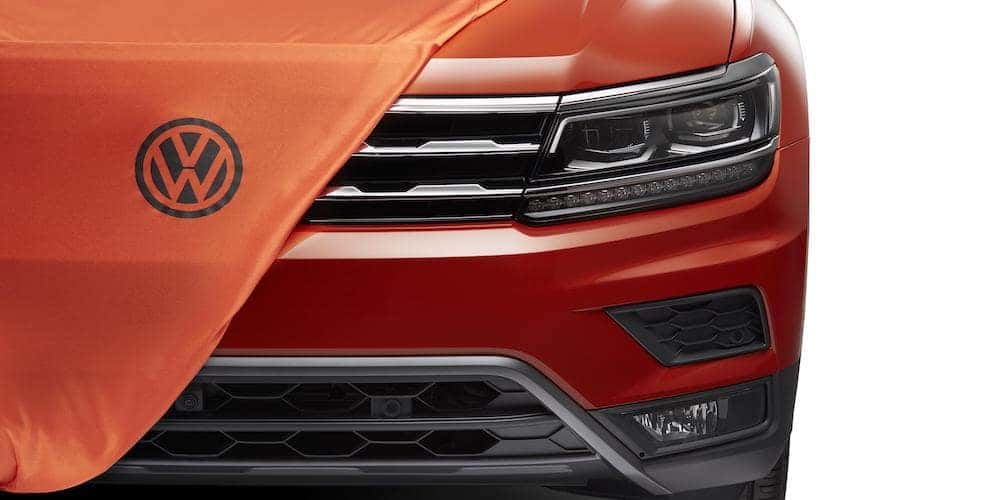 East St. Louis Volkswagen Tiguan owners who are looking to refresh or modify their vehicle are in luck!  There are plenty of Volkswagen accessories to choose from in O'Fallon. Whether you are looking for some extra protection, added style for the interior and exterior, or increased carrying capacity, you can find it for the Tiguan and order it from Auffenberg Volkswagen.
VW Tiguan Accessories for Protection
Preserving the condition and value of your vehicle just got easier with the array of protective Volkswagen accessories. Avoid stained floors, thefts, and more with:
Car Covers
Alarm Kits
Bumper and Door Cup Paint Protection
Sunshields and sunshades
Splash Guard Kits
Trunk Liners
Floor Mats
Seat Covers
Keep your Tiguan pristine inside and out with options specially designed to safeguard your vehicle.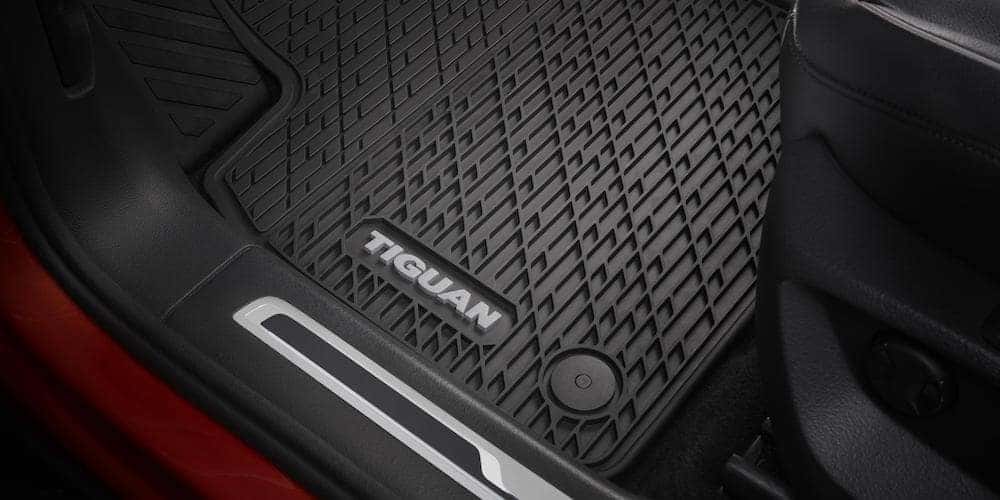 Tiguan Design Accessories
Customize the appearance of the Tiguan and add some excitement to your vehicle with:
Volkswagen Wheels and Tires
Body Kits
Spoilers
Side steps
Mirror Caps
Pedal caps
Door Handles
Seat Covers
License Plate Frames
Elevate your Caseyville drive when you surround yourself with all the style and design elements the Volkswagen Tiguan accessories have to offer.
Tiguan Accessories for Cargo
Just because the Tiguan is a compact SUV doesn't mean you can't carry all your outdoor activity gear or luggage. Add on these Tiguan enhancements and get ready for an adventure near Caseyville.
Roof Racks
Roof Basket
Bike Racks
Ski Rack
Snowboard/Wakeboard Racks
Kayak Carrier
Luggage Nets
From biking to road trips, you will be able to carry it all with these Volkswagen accessories.
Find Your Tiguan Accessories at Auffenberg Volkswagen
Whenever you need genuine Volkswagen Tiguan accessories or parts you can turn to the parts department at Auffenberg Volkswagen. Not only do we only sell genuine parts and accessories, we also have a service center staffed with certified technicians to make sure they are properly installed. We can help you out today, whether you drive a new or a used VW Tiguan.
If you know just what you want, feel free to place your order online. If you need assistance or have questions about your options, contact us today and an associate will be happy to assist you!
More About the Volkswagen Tiguan
East St. Louis Volkswagen Tiguan owners who are looking to refresh or modify their vehicle are in luck!  There are plenty of Volkswagen accessories to choose from in O'Fallon. Whether you are looking for some extra protection, added style for the interior and exterior, or increased carrying capacity, you can find it for the Tiguan and order…

Drivers in the market for a stunning crossover SUV around East St. Louis should have Volkswagen on their mind thanks to vehicles like the Atlas, the Tiguan, and the Touareg. We've actually had quite a few questions about the Touareg, particularly what the difference is between the Volkswagen Tiguan vs. Volkswagen Touareg. So Auffenberg Volkswagen is here with…